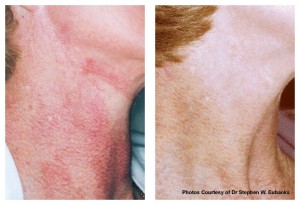 At SOMA Skin & Laser, we offer a variety of laser treatments for various skin conditions.  We are constantly adding new equipment and new services.  If you don't see what you are looking for here, please call the office to inquire.
Your SOMA Skin & Laser physician will begin with a consultation to understand your needs and goals.  Your physician will take a general medical history and a skin-specific history, and discuss your previous cosmetic and laser procedures, before selecting the treatments that are right for you.
As SOMA Skin & Laser in New Jersey only a physician will perform your laser procedure.
See individual entries for specific laser procedures.