Fractional CO2 Laser Treatment with the DEKA SmartXide DOT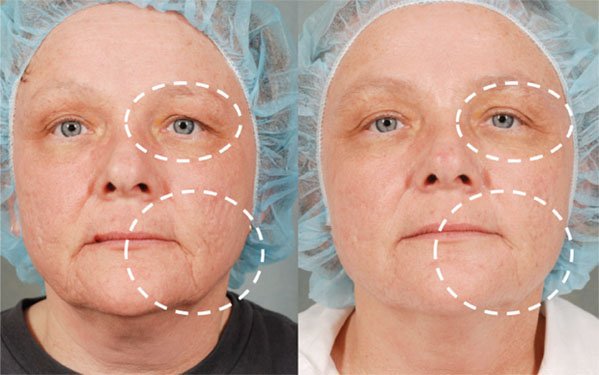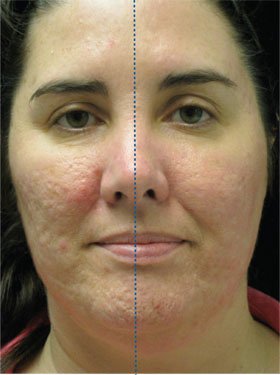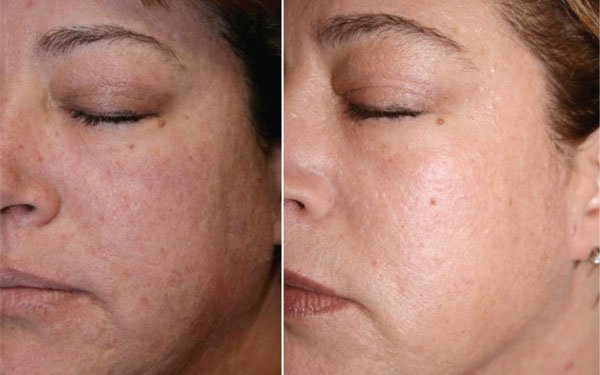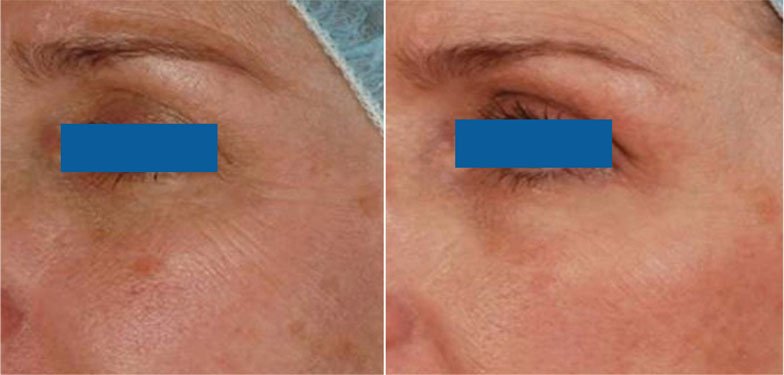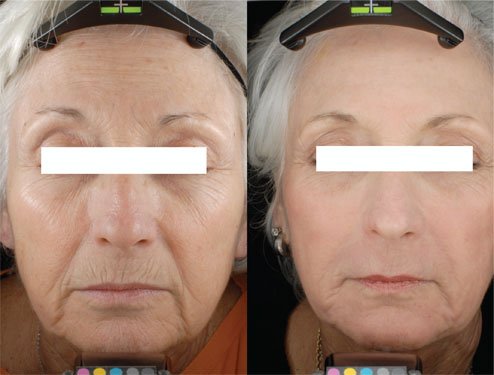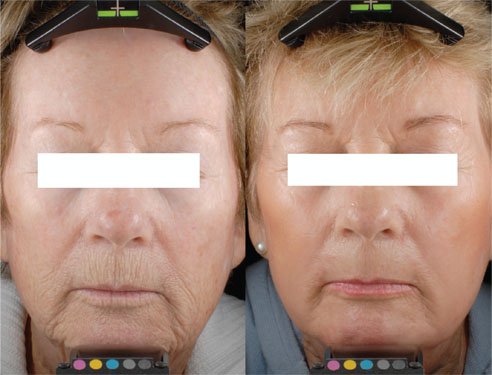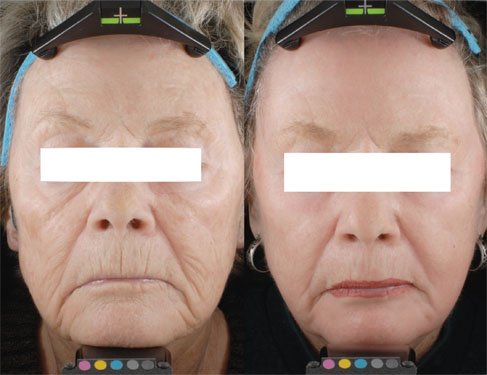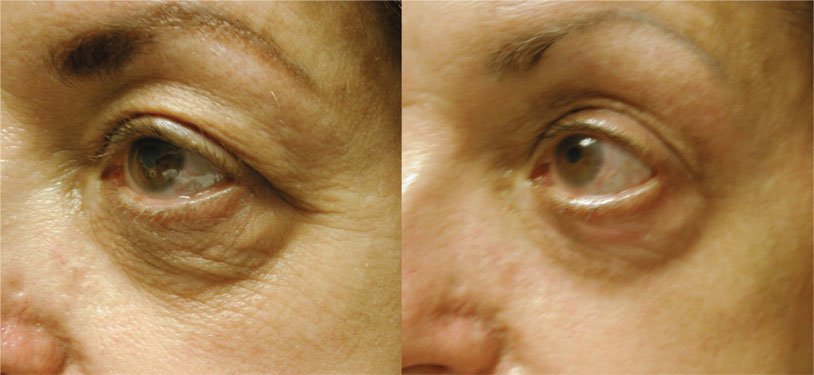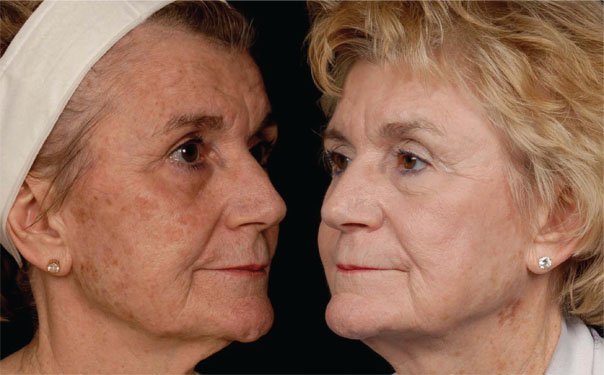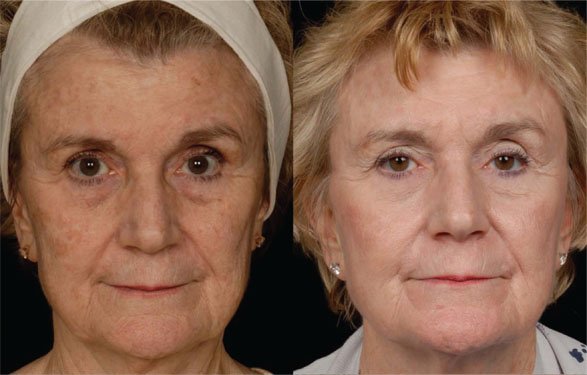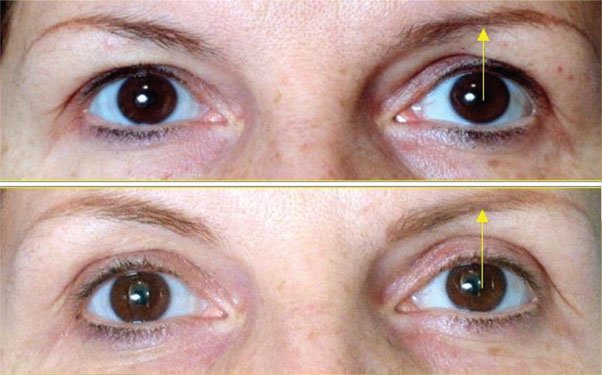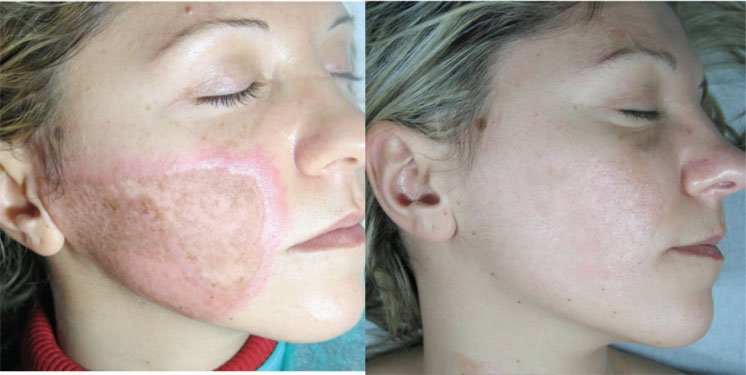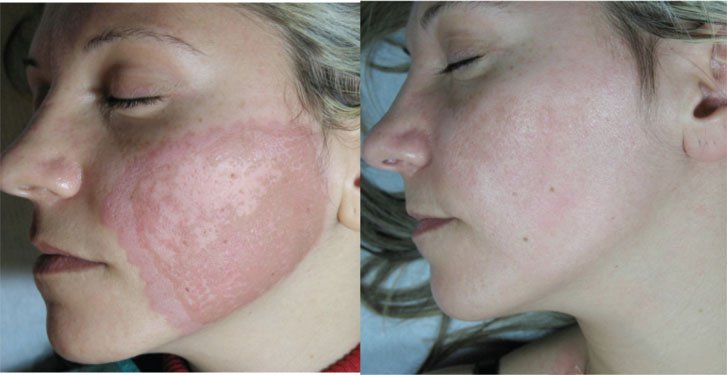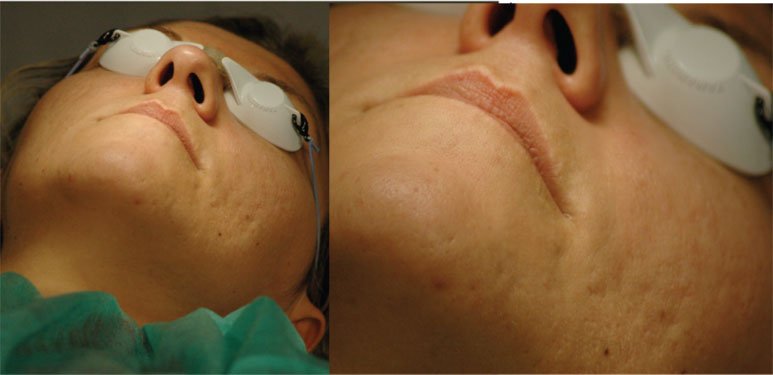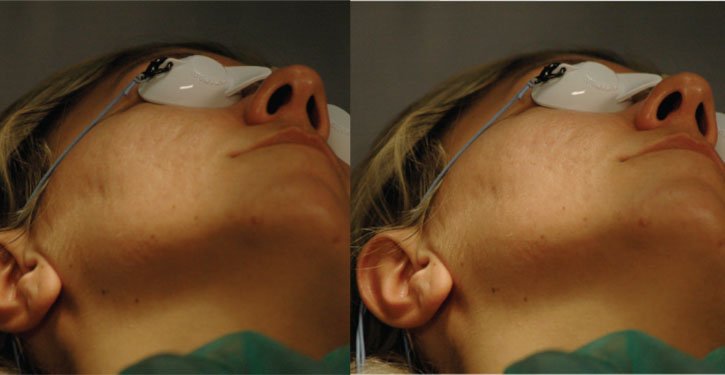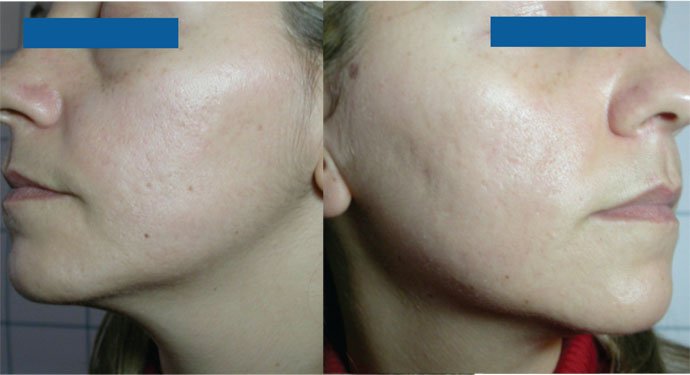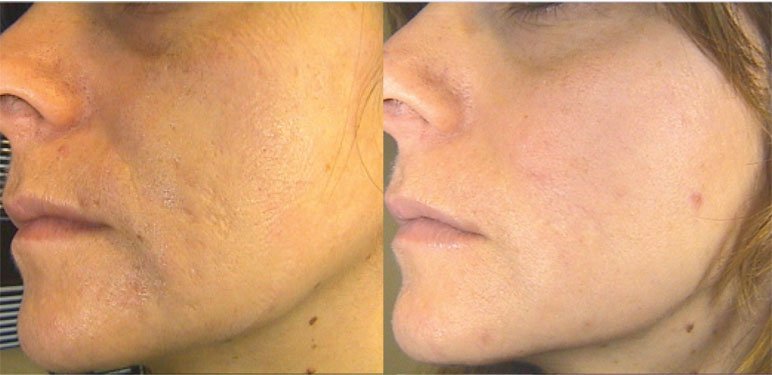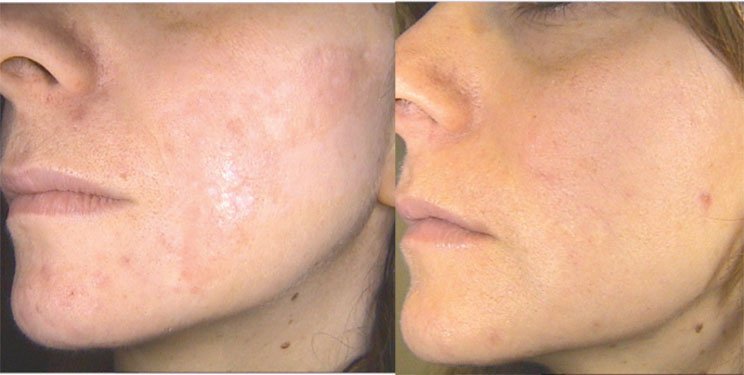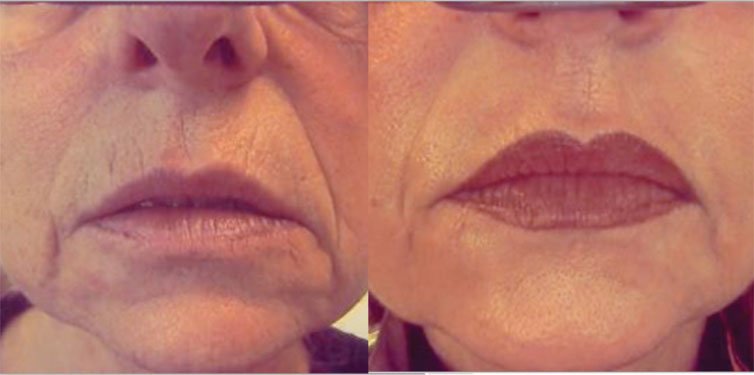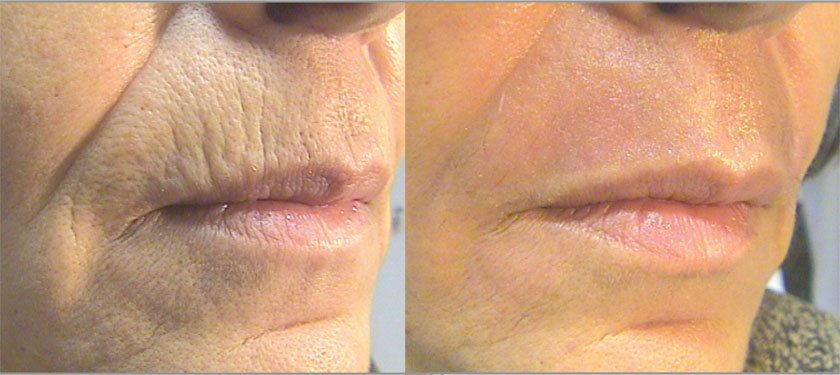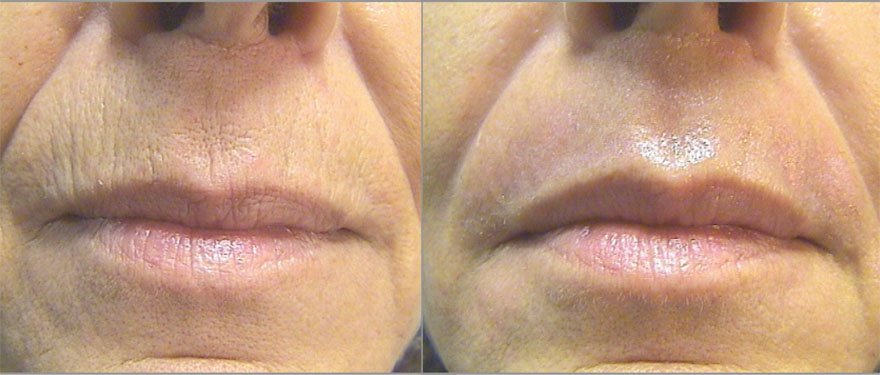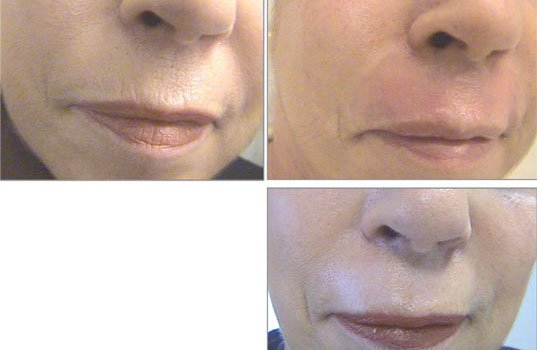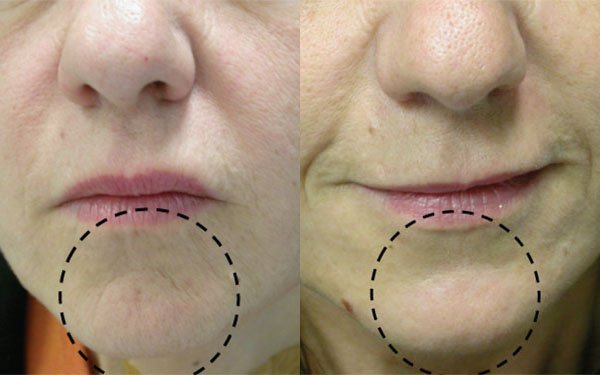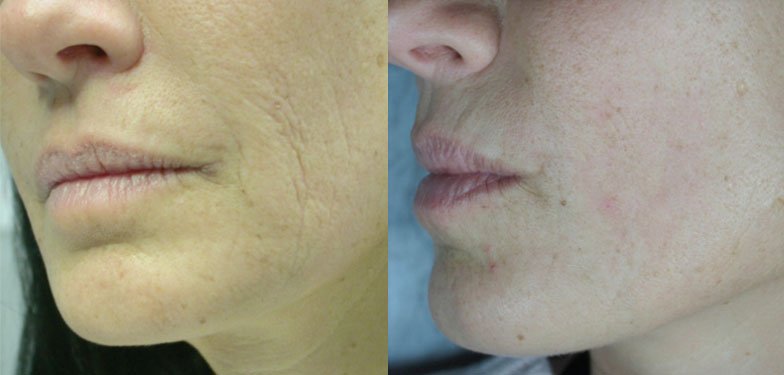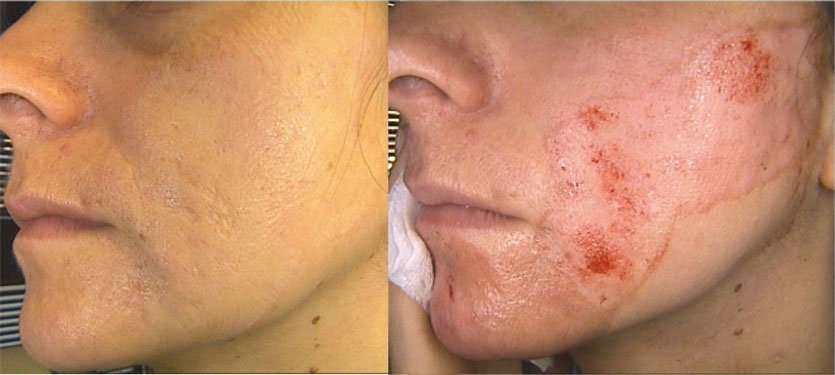 Disclaimer: Results may vary patient to patient. There is no guarantee that any specific result can be achieved. Results may not be permanent.
Contact SOMA Skin & Laser at 973-763-SKIN (7546) for a consultation. Our board-certified dermatologists will select the correct treatment for your skin type.
Skin Resurfacing For Rejuvenation With The CO2 Laser
Skin resurfacing with the fractional CO2 laser is one the best established and most successful techniques for facial rejuvenation. Fractional CO2 lasers, such as the DEKA SmartXide DOT, are used to treat wrinkles, scars, skin textural problems, and photoaging. Photoaging includes a variety of skin changes caused by age, sun and the environment, including skin laxity, wrinkles, pigment changes, sun spots, increased blood vessels, and a roughened texture.
Is fractional CO2 laser safe?
In the past, full face resurfacing with a CO2 laser required weeks of recovery. With fractional technology, only small columns are ablated through the skin leaving uninjured skin in between from which wound healing can rapidly progress. The amount of laser energy and the density that the laser treatment is applied at can be adjusted to tailor each treatment to the desired goal. Fractional CO2 laser can be used safely on the face and neck, including the eyelids.
How Does Fractional CO2 Resurfacing Work?
In the fractional CO2 laser procedure, a grid of microscopic channels is lasered through the skin. These are called Microthermal Zones of ablation, or MTZs for short. Following this unique form of injury, the skin is stimulated to heal, producing new collagen and other dermal components, as well as a new epidermal layer where the skin was vaporized. The end result is rejuvenation.
Are Fractional CO2 Lasers Different From Each Other?
There are a number of fractionated CO2 lasers available, all of which work on the same principle of ablating small columns of tissue. At SOMA Skin & Laser we use the DEKA SmartXide DOT laser. Other lasers in the category include the Fraxel Re:Pair and the Syneron CO2RE, among others. There are other fractional devices that use different laser wavelengths.
What Happens During the Fractional Co2 Laser Procedure?
First you will have a consultation with your dermatologist to determine the correct procedure for you, taking into account your skin type and cosmetic needs and concerns. If fractional CO2 is the correct procedure for you, a date will be scheduled, and you will be given pre- and post-procedure instructions.
In most cases you will be given antibiotic and antiviral medications to take before and after the procedure to reduce the risk of infection.
On the day of the procedure, topical numbing cream will be applied for about 90 minutes. Once you are numb, the numbing cream is removed and the face cleaned. Your dermatologist will then perform the laser procedure. For a full face, this takes approximately 20 minutes. Although you might feel heat or slight discomfort, the procedure is well-tolerated.
Following the fractional CO2 laser procedure, aquaphor or vaseline is applied to your face, and post-procedure instructions are reviewed.
How long does it take to recover from the fractional CO2 procedure?
After approximately four days you should be sufficiently healed to apply make-up. Complete healing and peeling may take 7 to 10 days, and redness might persist for several weeks. However, the laser energy and density can be adjusted to create mild laser peels from which you can recover in just 48 hours.
Can fractional Co2 resurfacing be used on all skin types?
The DEKA SmartXide DOT and other fractional CO2 lasers are safest when used on lighter colored skin. It can be used on dark skin, especially for scarring, but the risks are greater that discoloration can result. Other technologies, such as microneedling, or non-ablative lasers, might be more appropriate for some skin types.
How long does it take to see results from fractional Co2 resurfacing?
Some results of fractional CO2 resurfacing are noticeable immediately once you heal from the procedure, such as improvement in surface irregularities and discoloration. The impact of fractional CO2 resurfacing on deeper wrinkles and scars takes several months to fully develop as the skin is stimulated to regenerate.
How many fractional CO2 laser treatments are required?
The number of fractional CO2 laser treatments required depends on the goals of the procedure. For treating surface irregularities, fine lines, and discoloration, one or two treatments will typically be sufficient. However, to treat scars or deep wrinkles three of four treatments are usually necessary, several months apart.
What do I need to do while recovering from a fractional CO2 laser treatment?
It is important to continue to take any antibiotic or antiviral medications for as long as your dermatologist has advised. It is also very important that you apply vaseline or aquaphor constantly until the skin has healed, typically two to four days depending on treatment intensity. After that, sun protection must be practiced diligently.
Is fractional cO2 laser treatment painful?
With topical numbing the procedure is barely noticeable, though some hot spots might be felt. After the procedure, with ointment applied, there is minimal discomfort.
Can I go to work after the fractional CO2 procedure?
After the fractional CO2 procedure, you are able to work and do all your normal activities, but you will generally not want to leave your house for a few days, as you will be very red and covered in ointment. It is best to schedule several days off to heal after the procedure.
Who should get fractional Co2 laser treatment?
Fractional Co2 laser resurfacing is for both men and women who suffer from age spots, photoaging, wrinkles, and scars, including traumatic scars and acne scars.
Is fractional co2 laser used on birthmarks and acquired moles?
Fractional Co2 laser can be used on some birthmarks, such as congenital melanocytic nevi,  and acquired moles. Sometimes this is combined with a pigment specific laser. Multiple treatments are required.
How much does fractional CO2 laser cost?
The cost of fractional laser CO2 resurfacing depends on the type of treatment and the treatment area. Schedule a consultation to discuss which treatment is best for you.
Fractional Co2 skin resurfacing at SOMA Skin & Laser in new Jersey
At SOMA Skin & Laser, a board-certified dermatologist experienced in laser procedures will always perform your consultation and procedure. Always use a physician trained in lasers and the treatment of cosmetic skin problems. Although fractional CO2 resurfacing is a safe and effective procedure, it should only be performed by doctors trained in and qualified to perform the procedure.
Contact SOMA Skin & Laser at 973-763-SKIN (7546) for a consultation. Our board-certified dermatologists will select the correct treatment for your skin type.