Facials, Advanced Facial Therapies, Chemical Peels, Lash and Brow Lift/Tint/Shape
About SOMA Skin & Laser Facials

There are a wide variety of facials available depending on your needs and skin type. All facials at SOMA Skin & Laser are performed by an esthetician. A facial is one component of your total skin care program. SOMA Skin & Laser facials are designed to complement the medical care that you receive from your SOMA Skin & Laser physician, which may include medications for acne or rosacea, laser treatment, injectables such as botox and fillers, and other treatment modalities. Your SOMA Skin & Laser medical staff will design a skin care program that is right for you. Facials can also be combined with other modalities such as the Venus Freeze, microdermabrasion, and dermaplaning.
Unless stated otherwise, facials are typically 50 minutes of hand-on time.
SOMA Skin & Laser Facials
SOMA Essential Facial – $120.00
Deep cleansing facial customizable for all skin types.
Intensive Brightening Facial  – $165.00
Potent blend of lactic acid, vitamin c and arbutin work harmoniously to brighten and lighten the skin.  
Acne Facial – $145.00
Thorough cleansing, exfoliation and extractions is followed by therapeutic treatment to heal active acne and reduce future breakouts.  
Rejuvenating Anti-Aging Facial – $185.00
Age defying facial combines cutting edge ingredients to help repair DNA damage and stimulate the natural production of collagen and elastin.
Teen Facial  – $99.00
Cleansing, exfoliation, light extractions and mask customized to the teen client.  Great introduction to proper skin care!
Prenatal Facial – $145.00
Facial using  the purest of products to thoroughly cleanse and maintain healthy skin during pregnancy.
Rosacea Facial – $145.00
Gentle and healing facial that helps protect and strengthen weakened capillaries while reducing inflammation on ultra sensitive skin.
Back Facial – $165.00
Thorough cleansing, exfoliation, extractions and light, relaxing massage precede a customized mask to treat any skin concern on this often neglected area.
Focus Facial – $75.00
Time saving express facial customized to treat a primary skin concern.  
Advanced Facial Therapies
Micro-Facial – $210.00 ($150 microdermabrasion only)
Diamond or crystal microdermabrasion is used to deeply exfoliate and prepare skin for thorough cleansing and a calming mask.  Excellent treatment that addresses hyperpigmentation, skin texture and fine lines and wrinkles.
Dermaplaning Facial  – $210.00
This gentle exfoliation method uses a sterile, surgical blade to remove dead skin and vellus hair (aka, peach fuzz).  Enzyme peel and calming mask complete this treatment.
Venus Freeze Facial – $275.00
Magnetic pulse and radiofrequency technology is used to smooth and firm the skin during this age reversing facial.  LED light therapy is also used to further address skin laxity and stimulate collagen production.
HydraFacial MD  – $220.00
State-of-the-art patented vortex technology deeply cleanses, exfoliates, gently peels, extracts impurities and infuses skin with super serums filled with antioxidants, peptides, brightners and hylauronic acid. Results are a more youthful, glowing, smoother complexion. The Hydrafacial MD treatment can be customized to treat a multitude of skin conditions simultaneously and without any downtime.
Hydrafacial Boosters
Radiance Booster – Add $35.00
Age Refinement Booster – Add $35.00
Restorative Booster – Add $60.00
HydraFacial MD with Radiofrequency  (90 min.) – Add $165.00
Enhancements (may be added to any facial)
Anti-aging Eye Treatment – $25.00
Lighten and De-puff Eye Treatment – $25.00
Intensive Hydrating Hand Treatment – $35.00
Anti-aging Hand Treatment – $35.00
Blu U Acne Therapy – $30.00
Chemical Peels
SOMA Skin & Laser offers chemical peels to treat a variety of skin problems, and for skin rejuvenation. In the chemical peel procedure, a peeling agent such as glycolic acid or TCA is applied to the skin resulting in a mild exfoliation. Over time this leads to regeneration of healthy skin collagen. Chemical peels are helpful for a variety of skin conditions, such as acne, uneven skin tone, and photoaging.
For optimal results, chemical peels are best performed in a series of 4 or 6 treatments. Chemical peels are an excellent first step into the world of cosmetic procedures. It is also an excellent complement to Botox, volumizing fillers, and rejuvenating laser procedures. As SOMA Skin & Laser, all chemical peels are performed under the supervision of a board-certified dermatologist.
Our esthetician will consult with you and choose the peel that best suits your skin type.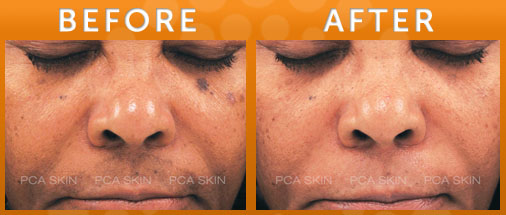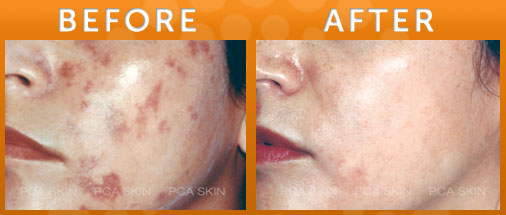 Disclaimer: Results may vary patient to patient. There is no guarantee that any specific result can be achieved. Results may not be permanent.
Brow and Lash Services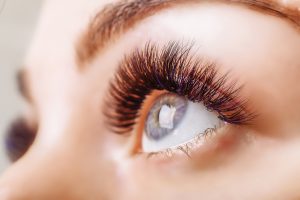 Brow and Lash services are now available.