Juvederm Volux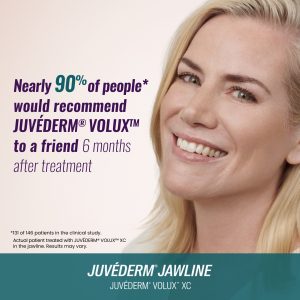 Juvederm Volux XC is indicated for defining the jawline and can help with sagging jowls. As the face ages there is deflation of the cheek, laxity of the jawline and perioral skin, and the development of jowling and accentuation of the prejowl sulcus. Additionally, the nasolabial fold becomes more prominent, marionette lines can develop, and the chin loses projection.
Juvederm Volux addresses laxity of the jawline and jowling. Jowls are excessive skin and subcutaneous fat that sags along the jawline. With age, the mandible (jaw bone) also resorbs, contributing to jowling.
It is recommended that Voluma be used in the midface and chin area, and Volux in the jawline.
What age is Juvederm Volux good for?
Juvederm Volux for jawline enhancement can be used for all age groups. Whether you are in your thirties and looking for more definition, or in your sixties and frustrated with jowls, Juvederm Volux can help.
Is Juvederm Volux for men also?
Juvederm Volux is ideal for men. It can really sculpt and define the jaw line for the strong masculine jaw that you are looking for.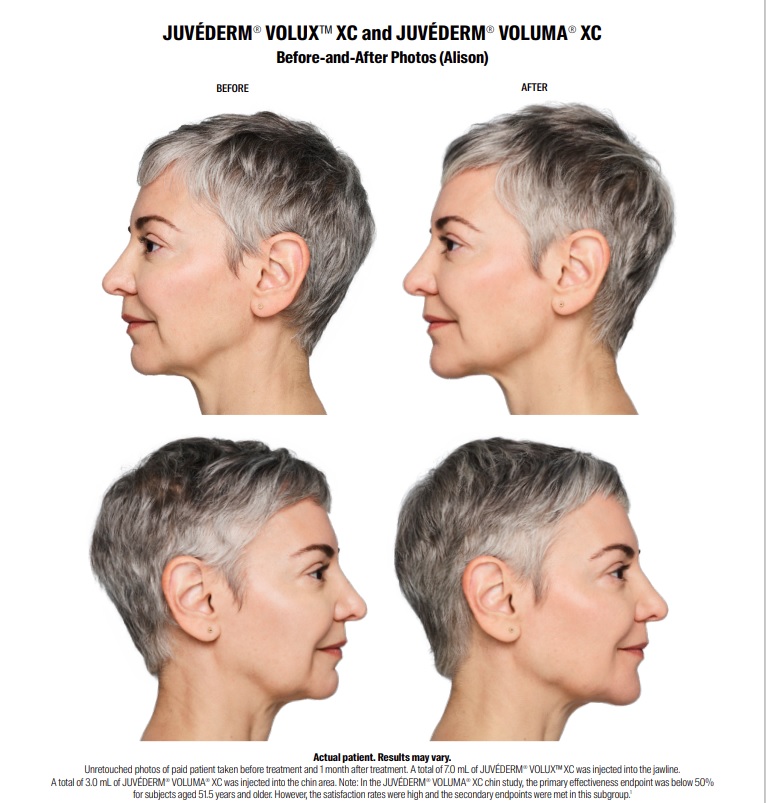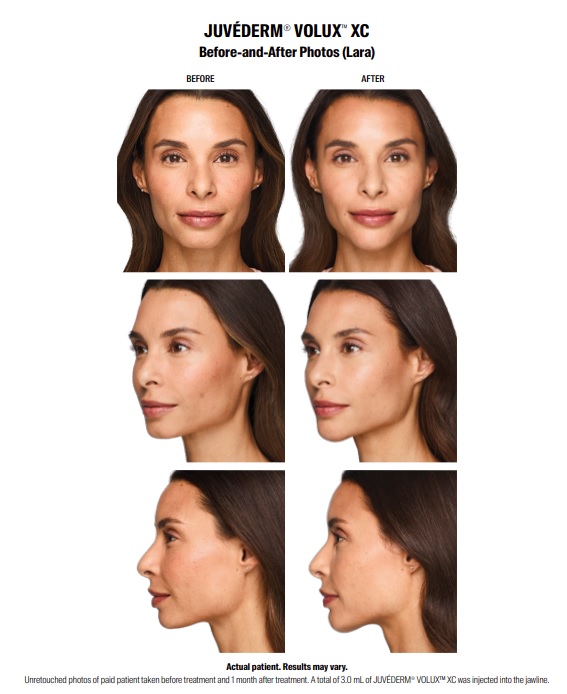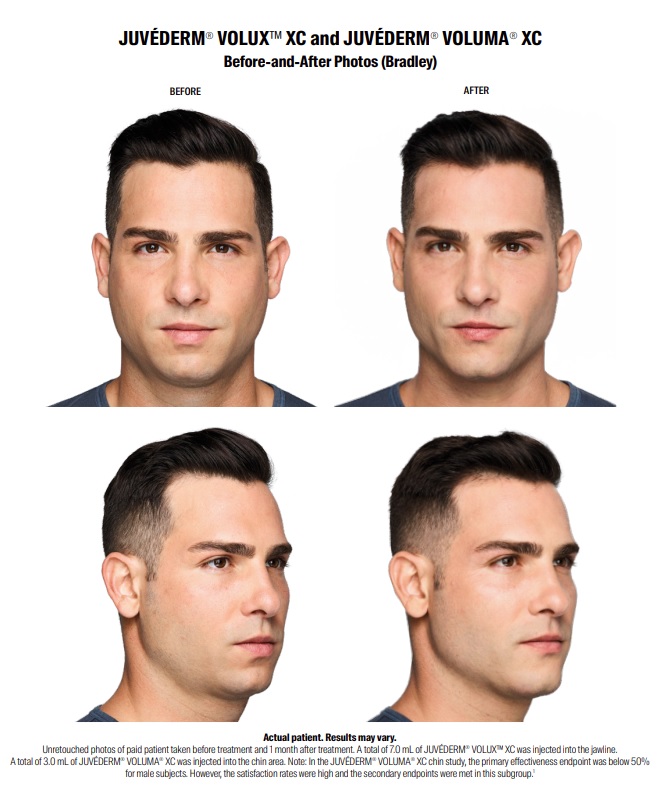 Call 973-763-7546 to schedule your Juvederm Volux consultation today.