Radiesse Filler
RADIESSE® is FDA-approved for correction of moderate to severe facial wrinkles and folds, such as nasolabial folds. RADIESSE has been shown to immediately replenish lost volume, while naturally stimulating your body's own collagen. This reduces the appearance of wrinkles and folds, bringing back a more refreshed and youthful appearance. RADIESSE® provided more lift than most hyaluronic acid fillers and is clinically proven to last a year or more in many patients.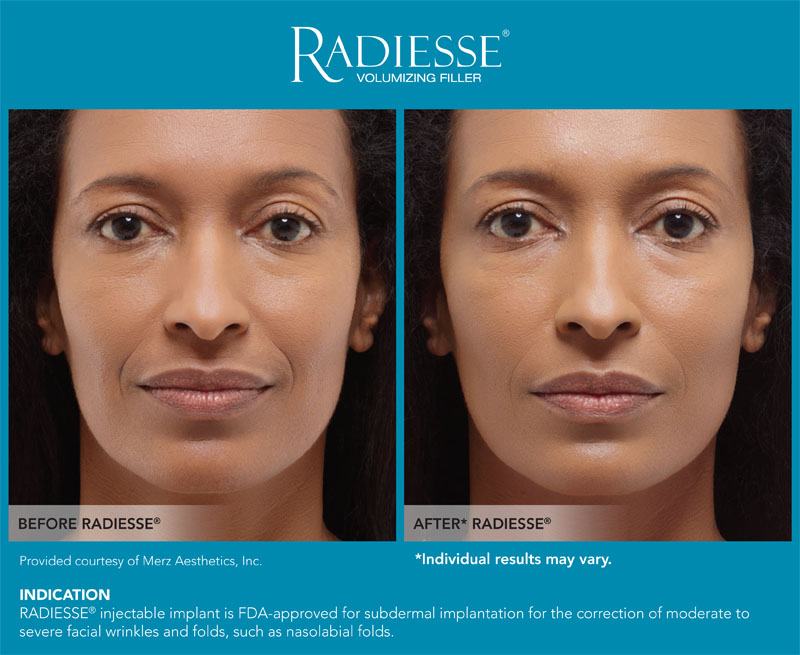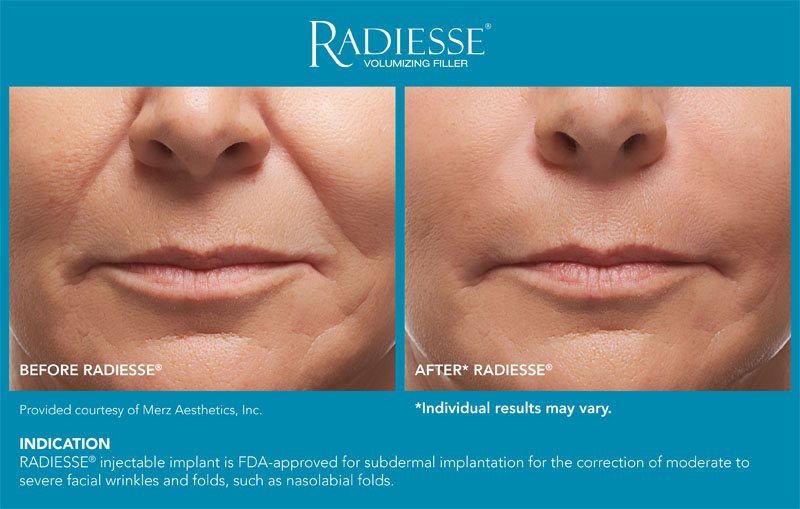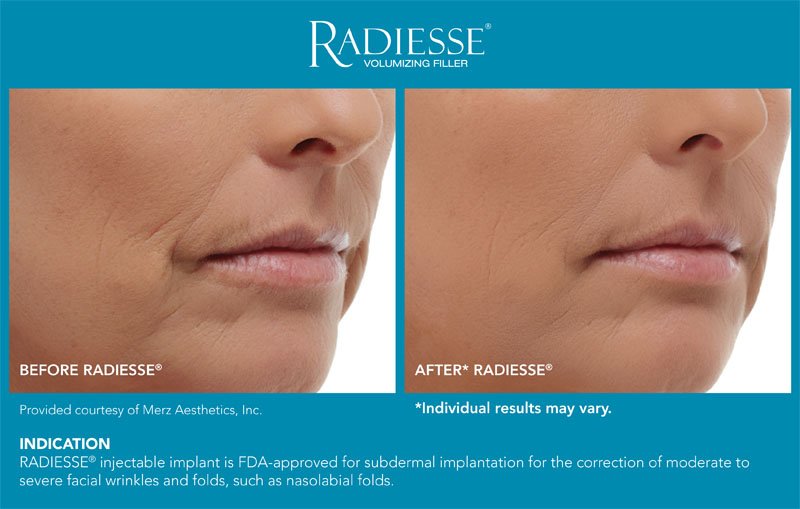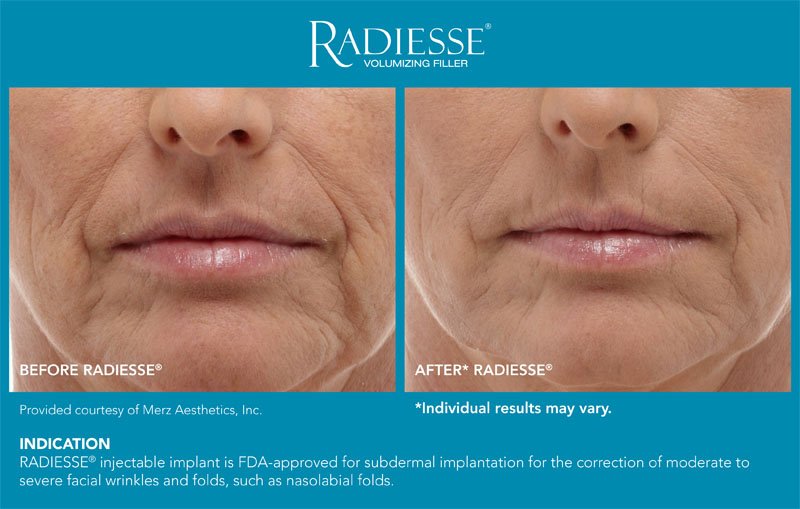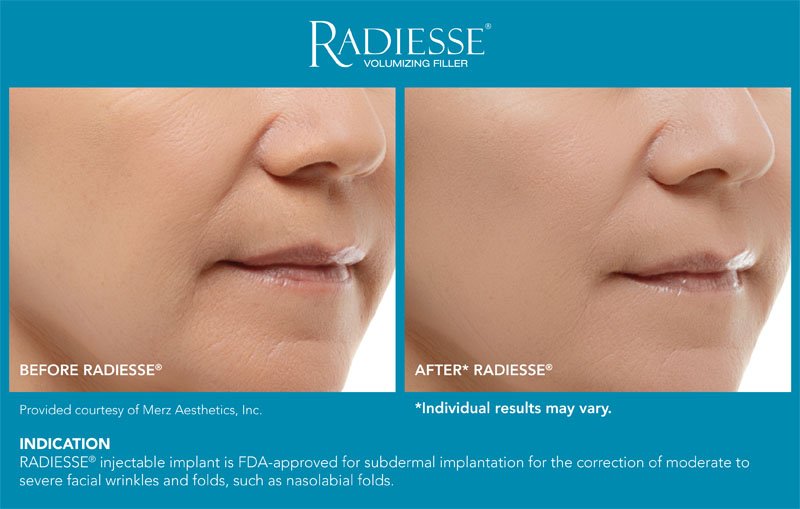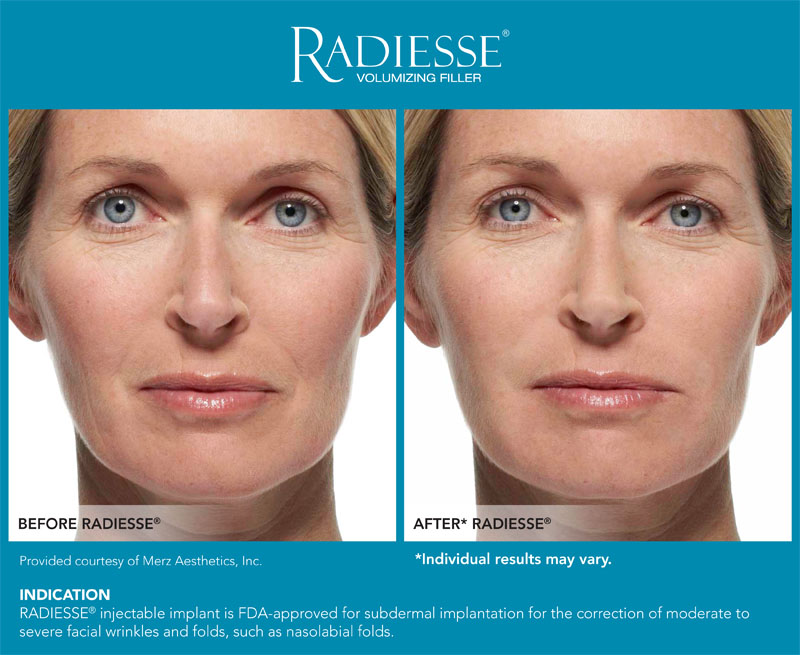 How Radiesse Works
RADIESSE® is comprised of Calcium Hydroxylapatite (CaHA) microspheres suspended in an aqueous gel carrier. Once injected, it provides immediate volume and correction but continues to work by stimulating the body to produce its own natural collagen. Over time, the gel is absorbed and the body metabolizes the CaHA microspheres leaving behind only your own natural collagen.
Treatment Areas
Areas that can be treated with RADIESSE include smile lines (also known as nasolabial folds), marionnete lines (lines that run straight downwards from the corners of the mouth), corners of the mouth, pre-jowl sulcus, chin, and cheeks.
Come in for a free consultation and see what RADIESSE can do for you.
For detailed information about RADIESSE®, including important safety information, visit the RADIESSE® site.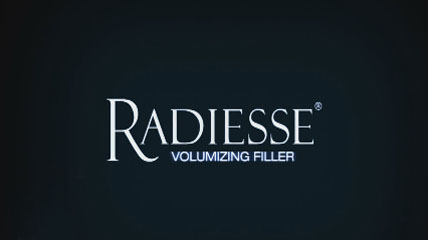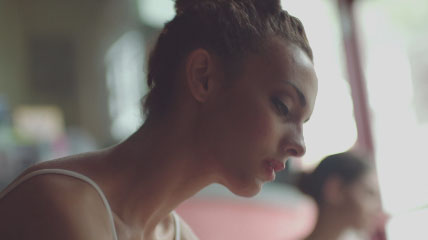 Disclaimer: Results may vary patient to patient. There is no guarantee that any specific result can be achieved. Results may not be permanent.