ProCell Serums and Micro-channeling in New Jersey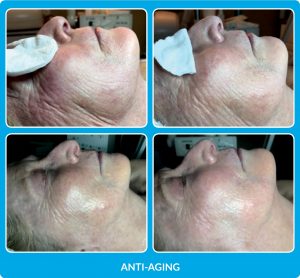 The ProCell system of serums and micro-channeling creates thousands of micro-channels in the skin that allow for the proprietary serums to penetrate. Micro-channeling is also commonly known as microneedling. The Procell system can be used for anti-aging, scarring, acne scars, stretch marks, and hair regrowth.
How does ProCell work?
The ProCell micro-channel device creates thousands of micro-channels in the skin. The surrounding uninjured skin and inflammatory response then begins, leading to the formation of new collagen, elastin and other extra-cellular matrix components. After several rounds of treatment, the skin texture and appearance is improved. The addition of ProCell serums adds growth factors to further stimulate new collagen and extra-cellular matrix deposition.
What are the ProCell growth factors?
ProCell's serums contain  growth factors derived from stem cells found in human bone marrow. ProCell's growth-factor serums promote more youthful-appearing skin, and lead to quicker recovery times from procedures, for example after CO2 laser resurfacing.
Does ProCell work for acne scars?
ProCell is an excellent treatment for acne scars, and can be used on all skin-types. The ProCell micro-channelling and serums stimulate new collagen and scar remodeling.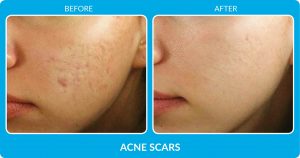 Can ProCell be used on the body
ProCell can be used to tighten skin on the body and to treat stretch marks. This can be used in addition to other treatments for skin tightening, such as the Venus Freeze.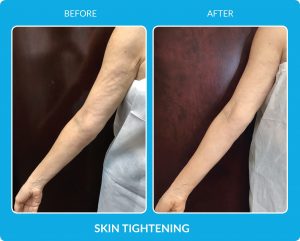 Can ProCell be used for hair growth
ProCell has been shown to regrow hair. This is similar to platelet-rich plasma, but without the need to draw blood. The ProCell growth factors replace the platelet-rich plasma, eliminating the need for drawing blood. Micorneedling can also be used to enhance delivery of minoxidil to the scalp.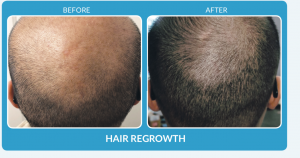 Can ProCell be used to treat hyperpigmentation?
ProCell micro-channeling and serum can be used to treat hyperpigmentation and sun spots, as well as melasma, and can also be used to enhance delivery of tranexamic acid solution..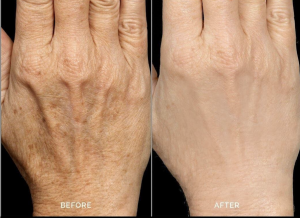 Does ProCell Microneedling hurt?
Topical numbing is applied to your face first. The procedure should be essentially painless.
How deep does microneedling go?
Depending on the area to be treated, needles can range from 0.25 mm to 3.0 mm. In general, skin on the forehead, lower eyelids, are treated at a depth of 0.25 to 1.0 mm, while the cheeks, perioral region, and and scars are treated at 1.5 to 3.0 mm
How often should ProCell be performed?
Depending on the indication, treatments are every one to two weeks to monthly for a total of 4 to 6 sessions. Three weeks is typical in between sessions.
What are contraindications to microneedling?
If you are prone to keloids, have an active infection or active herpes, or are immunosuppressed, you should not get microneedling. If you have a history of herpes labialis, then prophylactic antiviral medication should be taken. If you have an active tan, you should not be treated.