Facial Filler Injections (Including Juvederm, Restylane, Voluma, Belotero and Radiesse) in New Jersey For Facial Rejuvenation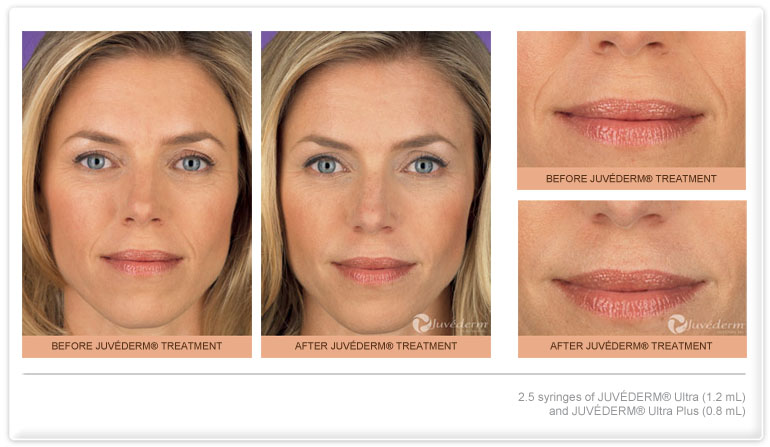 Disclaimer: Results may vary patient to patient. There is no guarantee that any specific result can be achieved. Results may not be permanent.
SOMA Skin & Laser offers facial filler injections, such as Juvederm, Restylane, Belotero and Radiesse, for rejuvenation and the treatment of wrinkles. Many facial fillers (including Juvederm, Voluma, Restylane and Belotero) are a form of hyaluronic acid. Hyalronic acid is a naturally occurring substance in the body, which can be injected to smooth wrinkles and restore youthful volume. Injection of facial fillers, such as Juvederm, is one of the most popular non-surgical cosmetic procedures in the United States. In the facial filler injection procedure, the skin filler material is injected into areas that require volume enhancement. This can be a specific wrinkle or defect, or the entire mid-face to restore the rounded contours of youth. The lips are commonly treated with skin fillers to restore volume lost to aging and create a fuller lip. The most commonly treated areas are the wrinkles around the mouth and nose (nasolabial fold), the mid-face (cheeks), and lips, but other areas and defects can be treated as well. With Belotero, finer, more superficial lines can be treated as well, such as vertical lip lines.
Voluma is intended for deep placement to correct age-related volume loss in the midface. With optimal treatment, natural-looking results last up to 2 years.
Radiesse provides more lift than most hyaluronic acid fillers, and is especially useful in the mid-face and cheeks.
The results of skin filler injections are not permanent and must be repeated every few months to maintain the rejuvenating effect. Skin filler injections are done with a fine needle. Some skin fillers, such as Juvederm XC, contain anesthetic, while for others a topical anesthetic agent or ice may be applied first to the skin for numbing. Skin filler injections are an excellent first step into the world of cosmetic procedures. Skin filler injections are also an excellent complement to botox for the treatment of dynamic wrinkles, and rejuvenating laser procedures. At SOMA Skin & Laser, all skin filler injections are performed by a board-certified dermatologist.
Contact SOMA Skin & Laser at 973-763-SKIN (7546) for a consultation.
Skin filler injections are priced by the syringe of Juvederm XC, Belotero or Radiesse, but specials, promotions and discounts on skin fillers are sometimes available, so call and schedule a no obligation consultation.
Skin Filler Information From SOMA Skin & Laser Blog
Juvederm Information From Allergan
Belotero Information from Mertz