Michael Ehrenreich, MD, FAAD, Dermatologist and Medical Director, SOMA Skin & Laser, Millburn, NJ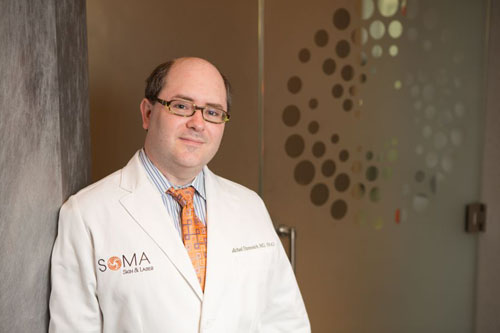 Dr. Michael Ehrenreich is the Medical Director and founder of SOMA Skin & Laser, located in Millburn, New Jersey. He attended Medical School at Rutgers New Jersey Medical School, where he was nominated to alpha omega alpha, the medical honors society. Dr. Michael Ehrenreich completed his internship at St. Barnabas Medical Center, and his residency in dermatology at SUNY Downstate Medical Center. Dr. Ehrenreich holds an MA in biological sciences from Columbia University and a BS in finance from Yeshiva University. Dr. Michael Ehrenreich is a Fellow of the American Academy of Dermatology and a diplomate of the American Board of Dermatology. His interests include medical dermatology, cutaneous surgery, laser surgery, and cosmetic dermatology, including injectables, such as Botox and fillers, and the treatment of scars and hyperpigmentation. Dr. Michael Ehrenreich has authored a number of academic publications in the dermatology literature. Dr. Ehrenreich treats adults and children, and has been nominated one of "NJ's Favorite Kids' Docs" by New Jersey Family Magazine, recognizing him for "providing outstanding and compassionate healthcare to children." Dr. Ehrenreich accepts most commercial insurance and is accepting new patients.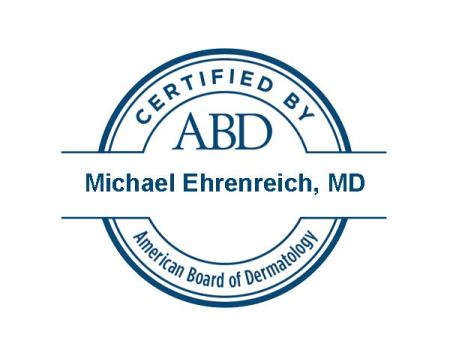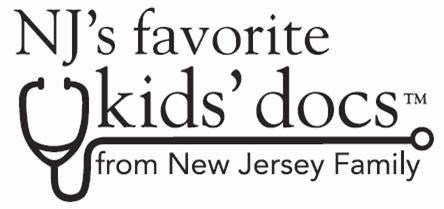 More About Dr. Michael Ehrenreich
Dr. Ehrenreich has interests outside of dermatology as well. He is the writer and composer of the off-Broadway show Medicine the Musical. He is also the inventor of the Zigo Leader Carrier Bike and designer of the board games StartUp and Election. He is the author of the novels Bang Oblivion and Amaranth. Prior to attending medical school, Dr. Ehrenreich was the founder of the boutique investment firm Techvest. He is a resident of South Orange, NJ, and is married to architect Rebecca Gelman.