Lash Lift and Brow Tinting
Brow and Lash Services
The eye brows and the eyelashes are a focal feature of the upper face, and frame the eyes. Brow shaping and lash lifting are very satisfying procedures that enhance the eyes and upper face.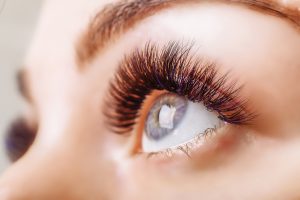 The Perfect Arch – Customized eyebrow shaping and tinting to perfectly frame the face. $50 (30mins), $40 (without tint)
Lash Lift and Tint – This treatment provides a beautiful lift to the natural lashes. Customized tint is then added to deepen the lashes for beautiful results that lasts up to 8 weeks.  $115 (75 mins), Lash Tint Only $50 (30 mins)
What is a Lash Lift?
Lash lift is a fantastic alternative to eyelash extensions, and there's no aftercare required. just wake up and get going with your beautiful lashes. With just a single treatment you'll have sumptuous lashes that are retained even after a shower or swimming.  Results last 8 to 12 weeks.
Lash lifts set the shape of your lashes using a chemical solution. A lift is essentially what your lash would be doing with a really good mechanical curler, giving it a nice shape upward and a realistic curl.
Makes natural lashes appear longer without the need for eyelash extensions.
No damage to your natural lashes.
How should I prepare for a Lash Lift?
Remove any contact lenses prior to arrival, or bring a lens case to remove your lenses when you arrive.
Please arrive for your appointment with no makeup on and clean face and lashes.
Is there any reason not to have a lash lift?
You should not have a lash lift if you have the following conditions:
Pregnancy
Nursing
Chronic dry eyes
Conjunctivitis
Eye infections/disorders
Trichotillomania (a disorder that involves recurrent, irresistible urges to pull out body hair)
Have recently undergone chemotherapy
Have extremely short natural lashes
Have damaged lashes or lashes with gaps
You need to wait a year after having Lasik or blepharoplasty surgery (plastic surgery to correct eyelids)
What is the aftercare for a lash lift?
The first 24 hours after a lash are crucial
No heat
No steam (including cooking over steaming stovetop)
No sauna
No moisture, humidity
No water
No oils
No lotions
No creams
No shampoos
No face washes
No makeup remover wipes or pads
No eye makeup
Does the Lash Lift procedure hurt?
The procedure is totally painless.
Is the Lash Lift procedure safe?
Yes. Lashes are lifted onto specially shaped lifting pads before products are applied.
Will the Lash Lift damage my natural lashes?
No. Your lash procedure will be performed with the utmost care and proper technique. The product never touches the skin during the process. Redness around the eye may occur due to the product removal process (wiping the eyes with cotton rounds) but should disappear within a few minutes after the procedure.
How long does a lash lift take?
The procedure takes approximately 60 minutes.
How long will a Lash Lift last?
A Lash Lift can last 6-8 weeks but results may vary. no maintenance is required, but you will need to repeat treatments as new lashes grow.  Swimming, the use off harsh products,  or heat may cause the lift to drop/weaken prematurely. You can repeat the treatment after a minimum of 6 weeks if needed.
Will I have a reaction to the lotion?
This is rare but can occur.  You can have a patch test done prior to the procedure to assess if you have any allergies to the products.
I wear contact lenses, can I have this procedure?
Yes. However, we will ask you to remove them temporarily during the treatment.
Can I wear makeup after my lash lift?
Yes but it is advised that you leave your lashes untouched for at least 24 hours after your treatment.  If desired, a non-waterproof mascara is advised as the removal of waterproof mascaras can be harsh on the lashes and weaken the lift. For best results, we recommend using Elleevate products only as it conditions the lashes.
How do I clean my eyes?
Gently, using mild products. Always wait 24 hours to do this/
Can I use an eyelash curler?
No. There will be no need for an eyelash curler as this treatment gives a much better result. More importantly, using one may weaken and damage your lashes.
Is Lash Lift different from Latisse?
Latisse is a medication that causes eyelashes to grow quicker, thicker and longer. It is different from a lash lift, which makes the lashes appear thicker and longer, but does not actually make the lashes grow.