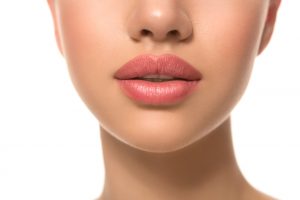 You read more and more about the Botox "lip flip" as a new procedure to add volume to the lips. In truth, this is a long-established Botox injection technique that now has a catchy new name.
What is a Botox lip flip?
First, what a Botox lip flip is not. It is not filler. It does not actually add any volume to the lip. A Botox lip flip, by relaxing muscles around the mouth, causes more lip to show, resulting in the appearance of a fuller lip. Botox is injected at several points into the orbicularis oris, the muscle that surrounds the mouth. Botox is also sometimes injected at a point just lateral to each side of the nose, which helps correct a so-called "gummy smile"
Is a Botox lip flip permanent?
Like other Botox procedures, a Botox lip flip is temporary. The results wear off in about 3 to 4 months in most people.
Can you do a Botox lip flip along with lip fillers?
You can inject Botox to create a subtle lip flip, while also adding true volume with a hyaluronic acid filler, such as Juvederm Ultra or Juvederm Volbella. Lip fillers last longer than a Botox lip-flip, often 9 to 12 months.
Is a Botox lip flip safe?
A Botox lip flip is generally safe, but as with any Botox injection, brusiing, bleeding, or infection is always a risk. Too much Botox around the mouth can weaken the muscles too much resulting in difficulty pursing the lips., making it difficult to whistle, use a straw, smoke a cigarette (which you shouldn't really do anyway), or swish mouthwash around, for example. These effects do wear off over time as well, should they occur. The key is to use very little Botox around the mouth.
How much does a Botox lip flip cost?
The good news is that a Botox lip flip does not require very many units of Botox, usually 8-10 units, so it is not as expensive as doing Botox on the forehead or crow's feet.
Contact SOMA Skin & Laser for a Botox lip flip consultation. 973-763-7546