Chemical Peels For Skin Problems and Rejuvenation
SOMA Skin & Laser offers chemical peels to treat a variety of skin problems, and for skin rejuvenation. In the chemical peel procedure, a peeling agent such as glycolic acid or TCA is applied to the skin resulting in a mild exfoliation. Over time this leads to regeneration of healthy skin collagen. Chemical peels are helpful for a variety of skin conditions, such as acne, uneven skin tone, and photoaging.
For optimal results, chemical peels are best performed in a series of 4 or 6 treatments. Chemical peels are an excellent first step into the world of cosmetic procedures. It is also an excellent complement to botox, volumizing fillers, and rejuvenating laser procedures. As SOMA Skin & Laser, all chemical peels are performed under the supervision of a board-certified dermatologist.
Our esthetician will consult with you and choose the peel that best suits your skin type.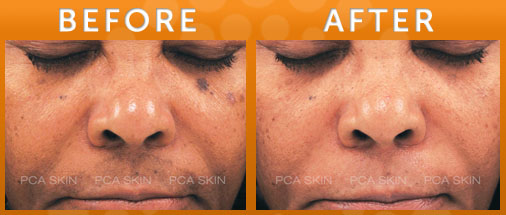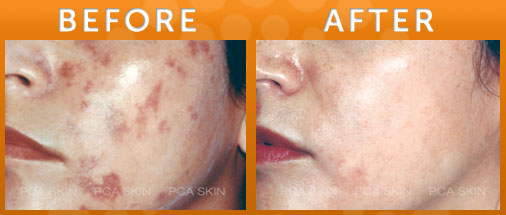 Disclaimer: Results may vary patient to patient. There is no guarantee that any specific result can be achieved. Results may not be permanent.
TCA Peels
Sensi Peel®
This gentle solution is formulated primarily for ethnic skin and other extremely sensitive skin types. Sensi Peel will strengthen and brighten the skin while helping to treat sun damage and other forms of hyperpigmentation. This multi-faceted treatment also provides anti-inflammatory, anti-acne and antibacterial action, making it an excellent choice for helping to calm rosacea, as redness and inflammation can subside substantially after treatment.
Ultra Peel® I
Specially formulated to treat dehydrated, maturing skin, Ultra Peel I is also appropriate for many other skin types, conditions and sensitivities. It will help treat pigment disorders, fine lines and wrinkles, photodamage and acne. Mild to moderate exfoliation will be experienced, depending on the number of layers applied. Overall, the final result will be plump, hydrated and luminous skin.
Ultra Peel Forte
The most suitable candidates for this more active treatment are those with resilient skin. This peel is 20% TCA and is best for Fitzpatrick I-III. Ultra Peel Forte refreshes the skin and improves the appearance of fine lines while promoting an even skin tone.
Enhanced Jessner's
PCA Peel Hydroquinone Free
This enhanced Jessner's solution is ideal for more sensitive skin types, ethnic skin and those allergic or sensitive to hydroquinone. This treatment will rejuvenate and improve the appearance of breakout-prone skin, while also promoting an even, bright skin tone.
PCA Peel with Hydroquinone
This enhanced Jessner's formula is for those who want an even skin tone and have no sensitivity to hydroquinone. This peel helps promote an even skin tone and a clear complexion.
Retinoid Treatment
Esthetique Peel
This is an excellent treatment that ca be used alone or in combination with any other PCA SKIN® treatment for smoothing, firming and brightening of all skin types, including rosacea and acne. Its advanced formulation of lactic acid and vitamin A, along with a host of polyphenols, antioxidants, vitamins, humectants and brighening ingredients, improves the texture of skin, an also help correct many types of skin discoloration.
Ultra Peel II
This advanced exfoliation treatment may be used alone or at the end of any other PCA SKIN professional treatment to promote a bright even skin tone. This retinoid booster moisturizes aging skin. The vitamin A content exfoliates and helps keep skin looking fresh, while the antioxidant L-ascorbic acid (vitamin C) minimizes the appearance of fine lines and wrinkles.
Contact SOMA Skin & Laser at 973-763-SKIN (7546) for a consultation.
Chemical peels are priced at $150 for each peel, $540 for a series of four peels (10% savings), and $720 for a series of six peels (20% savings). Call and schedule a no obligation consultation.