SculpSure Body Contouring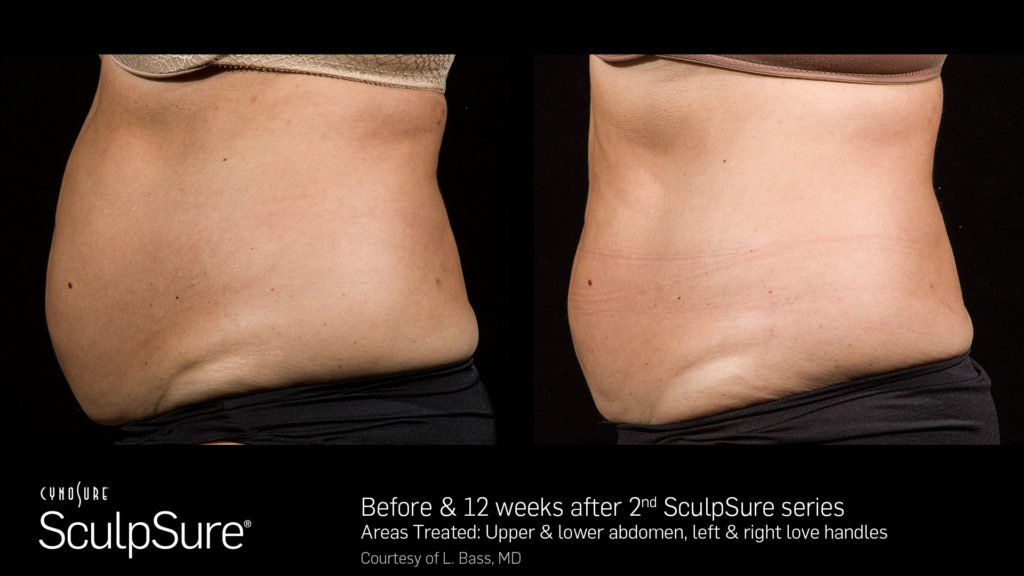 SculpSure Body Sculpting in New Jersey at SOMA Skin & Laser – Call 973-763-7546
SculpSure is a non-invasive laser body contouring device that uses lasers to disrupt fat cells, helping to slim stubborn pockets of fat with no surgery and no downtime.
Schedule A Free SculpSure Consultation At SOMA Skin & Laser-973-763-7546
Even with proper diet and regular exercise, many people struggle to remove stubborn areas of fat. SculpSure targets and destroys fat cells using an array of four lasers that heat the fat while protecting the overlying skin. A SculpSure procedure lasts just 25 minutes.
Is SculpSure cleared by the FDA?
Yes. ScupSure is FDA cleared
What are the results with SculpSure?
According to data provided by CynoSure, SculpSure has a 90% patient satisfaction rate. Each 25 minute treatment can destroy up to 24% of treated fat cells.
What Areas Can Be Treated With SculpSure Body Sculpting?
SculpSure is FDA-cleared to reduce stubborn fat in the belly, love handles, back, thighs, and under the chin with a special handpiece.
Who Can Benefit From SculpSure?
SculpSure is ideal for people with trouble spots of fat that seem resistant to diet and exercise.
How Does ScupSure Body Sculpting Work?
SculpSure uses an array of lasers to damage fat cells beneath the skin surface. The 1060 nm wavelength laser has a high affinity for fat and increases the temperature of the subdermal fat to between 42° and 47° Celsius. While the high temperature damages fat cells, continuous contact cooling protects the skin. Over time, the damaged fat cells are eliminated by the body through lymphatic drainage.
What Happens During the ScupSure Body Sculpting procedure?
The four SculpSure applicators can be configured in a variety of patterns to treat the areas that you need. We usually advise a maximum of two areas per day. First, the applicators are placed in the desired area and secured with a strap. When the treatment starts, you will first feel a cool sensation. This is the contact cooling that protects the skin during treatment. Throughout the treatment the laser cycles on and off, raising the temperature of the fat cells. Most patients feel a deep warmth and/or tingling sensation intermittently throughout the treatment which is generally well-tolerated. Someone is always in the room with you to adjust the laser settings if it feels too hot or uncomfortable.
Is There Any Downtime with SculpSure?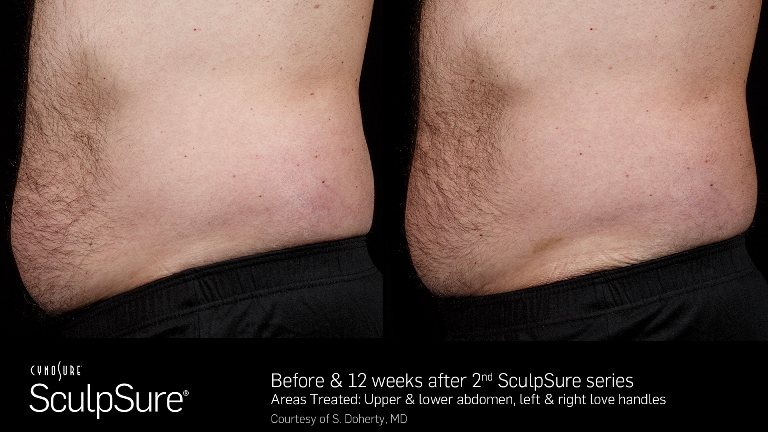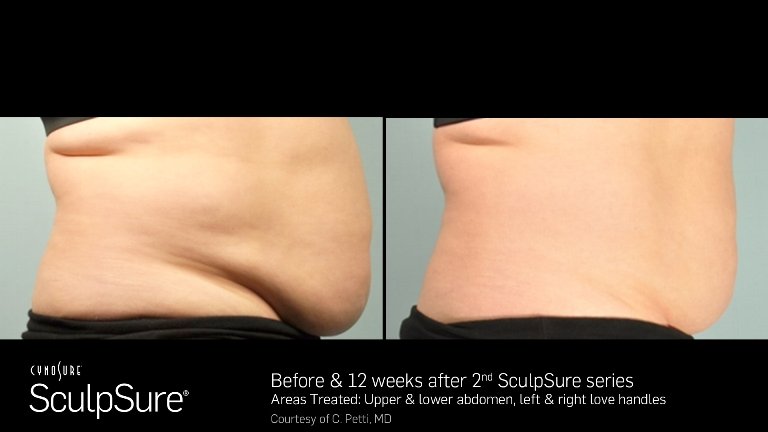 After the 25-minute treatment is finished, you can resume your daily activities. There is no post-treatment down time with SculpSure. You will receive post-procedure SculpSure instructions.
How Long Does It Take To See Results After SculpSure?
Results can be seen in as little as six weeks and with optimal results in 12 weeks. A series of treatments is required for optimal results.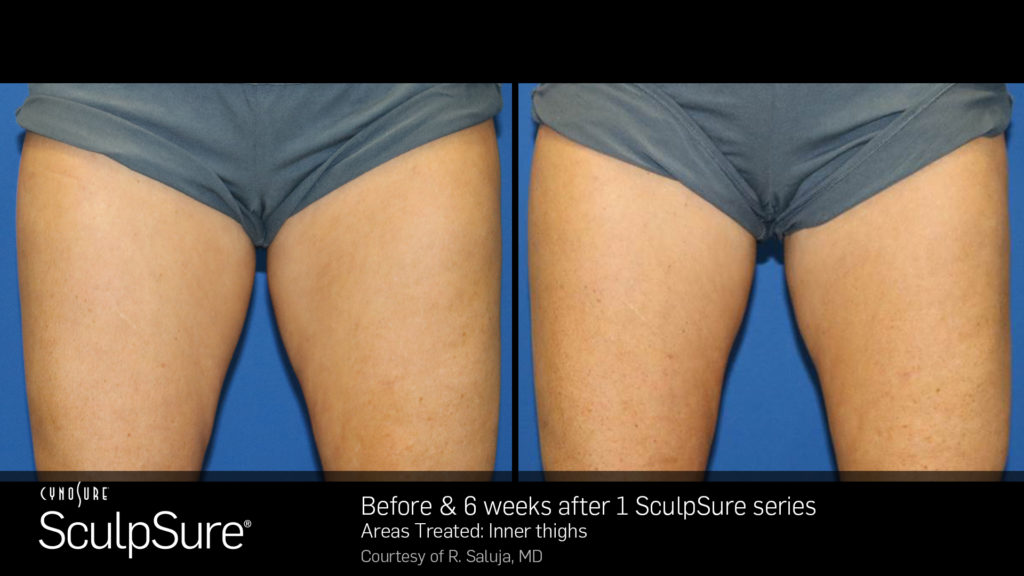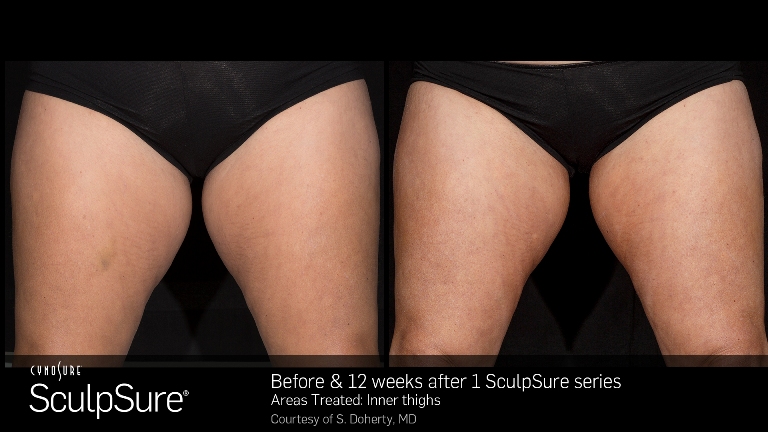 How Many SculpSure treatments are needed?
We advise at least two treatments for optimal results, and sell SculpSure packages only in packages of two or more treatments.
How Long Do SculpSure Results Last?
The treated fat cells are destroyed and will not regenerate.
How Much Does SculpSure Cost?
Each treatment plan is customized. After your free consultation, you will be given a customized quotation for treatment.
Call 973-763-7546 For Your Free SculpSure Consultation