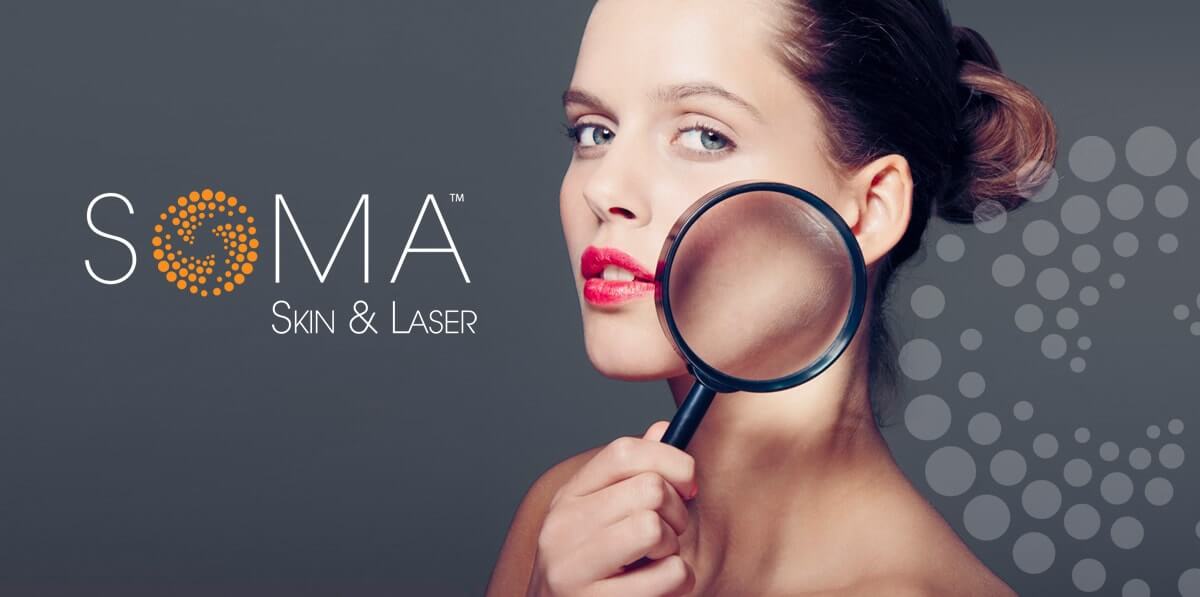 claim your coupon code now
10% Off
Any cosmetic procedure.

** Image does not indicate results from any specific procedure
SOMA Skin & Laser New Jersey Dermatology – Millburn, NJ
Welcome to SOMA Skin & Laser, New Jersey's premier destination for general, cosmetic and surgical dermatology. Whether it is the latest in cosmetic and aesthetic dermatology, a full skin exam, or skin cancer surgery, SOMA Skin & Laser dermatologists and treatment specialists will provide state-of-the-art care in our beautiful and modern facility located in Millburn, New Jersey.
Michael Ehrenreich, MD, FAAD
SOMA Skin & Laser is under the medical supervision of Michael Ehrenreich, MD,
FAAD, a board-certified dermatologist.
About Our Laser Dermatology Services
SOMA Skin & Laser's dermatologists offer Laser Hair Removal for all skin types using the Candela GentleMAX laser. We also offer treatments for vascular lesions, rosacea, acne, scars, pigmentation problems, skin tightening, and wrinkle reduction with the Vbeam, RevLite, Deka SmartXide Dot or GentleMAX lasers. Laser tattoo removal is available using the state-of-the-art RevLite. Laser treatments for psoriasis and vitiligo are provided with the Excimer laser. Treatment for hyperhidrosis (sweating) is provided with the MiraDry device. SculpSure is available for fat reduction, as well as the Venus Freeze for skin tightening. At SOMA Skin & Laser, we offer a variety of laser treatments for various skin conditions.  We are constantly adding new equipment and new services.  If you don't see what you are looking for here, please call the office to inquire. Your SOMA Skin & Laser physician will begin with a consultation to understand your needs and goals.  Your physician will take a general medical history and a skin-specific history, and discuss your previous cosmetic and laser procedures, before selecting the treatments that are right for you.
About Our Cosmetic Dermatology Services
SOMA Skin & Laser's dermatologists offer Botox and Skin Fillers, which are a great complement to laser rejuvenation or other laser treatments. We also offer a range of spa services including facials, microdermabrasion, and chemical peels.
About Our Medical and Surgical Dermatology Services
SOMA Skin & Laser's dermatologists provide a full spectrum of general, medical and surgical dermatology for children and adults. From acne and eczema to mole checks, your SOMA Skin & Laser dermatologist is there to help.
SOMA Skin & Laser Location
SOMA Skin & Laser is located in Millburn, NJ. If you are looking for a dermatologist in Millburn, and near to Maplewood, South Orange, West Orange, Livingston, Short Hills, Springfield, Newark, Summit, Chatham, Madison, Morristown, or a Dermatologist in Northern New Jersey, please contact us.
**Results may vary patient to patient. There is no guarantee that any specific result can be achieved.